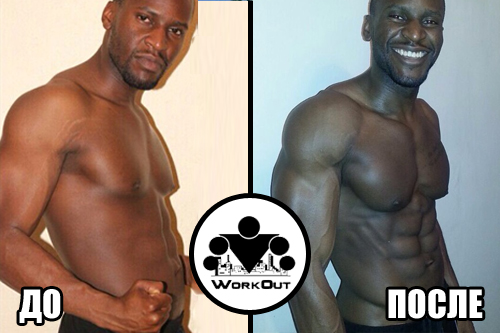 Our guest today is
Michael Ogunjobi
from
London, England
. He is a living proof that even if you are around 30 years old, you've got wife, kinds and full-time job, you still can be in a really good shape all because of bodyweight training and calisthenics!
Hi, Michael! Please tell our readers a little bit about yourself. Where are you from, are you working or studying, what are your hobbies, how old are you and so on. Most people don't know you, so you have to make kind of an introduction.
My name is Michael Ogunjobi I'm 30 years old born in Nigeria, living in London UK with my wife and two beautiful little girls. I work full time as a quantity Surveyor but fitness is my real passion and also my hobby. I love calisthenics and everything about it. Anyone can lift weights but lifting and controlling your own bodyweight is real strength.
How do you manage to find time to train?
I always say if it's important you'll find away if not you'll make excuses. Since I have a full time job and kids, evenings are busy for me and I'm generally tired after work. So best time for me is first thing in the morning. I'm up at 4:30am and train from about 5:00am to 6:30am.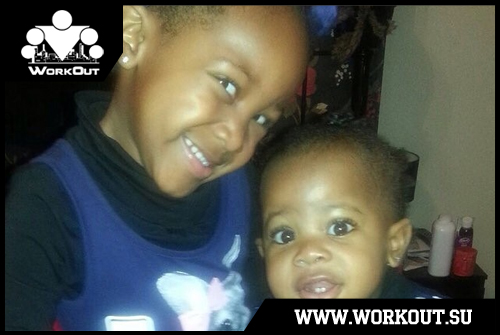 How did you get started working out with your bodyweight? How you got familiar with it? Why you started?
I've always been into fitness but more so weight training and traditional gym exercises. This was getting boring though. Then one day at the gym I injured my chest lifting heavy which meant I wasn't able to go to the gym for a while. So I started doing bodyweight training around 2009 but not as serious as I do now.
Then I lost my job so i wasn't able to pay my gym membership. I still wanted to keep fit so I started doing press ups etc and started training with my friend with tyres, kettle bells and some bodyweight training.
Then on you tube I saw the
<url="http://workout.su/news/305">
bartendaz
</url>
and some of the things they were doing was amazing and I wanted to be able to do those things. But it wasn't until I came across
<url="http://workout.su/articles/123">
Frank Medrano
</url>
's video in 2012 that I was truly amazed as he made it seem effortless then I decided that I have to be able to do that. So I started taking bodyweight training seriously.
Since starting seriously training 5-6 days a week I've caught the calisthenics bug and just want to continuously improve.
A lof of people underestimate bodyweight exercises. They think that you can't get significant results doing only pull-ups, push-ups and etc. But you are a good example that this is not the point. What can you say about this?
Calisthenics for me is the best form of training it is much harder than it looks and requires a lot of inner strength. You may be able to lift weights twice their weight and be gym strong but many bodybuilders or traditional gym goers can not even lift their own weight. This alone shows the difficulty of calisthenics which is also why the rewards of training in such a way are great. It gets you pumped ripped and defined. Your training your body with your body.
I would it go back to weights now but to those who think you can only build muscle with weights. I urge them to try calisthenics and see for themselves. If you stick at it and preserve you won't regret it.
How your regular workout looks like? Can you write down your detailed training plan for a week?
A typical training week for me would be:
Monday: full body work out
Tuesday: pull day
Wednesday: legs
Thursday: push day
Friday: full body workout
Saturday: Rest
Sunday: Calisthenics timed circuit
Each workout begins with 10 min warm up cardio either skipping or jogging and a 20-30 min core/abs workout.
Do you have your most and least favourite exercises?
I love
<url="http://www.youtube.com/watch?v=P5FBtPMAvJs&list=PLojidQ8-6nJn_6p8NSMVOBq1S0j5MhwEn&index=14">
muscle ups
</url>
as they work your whole upper body. I hate the exercises I haven't conquered yet like full planche or Maltese but that hate and frustration is what pushes me to work to conquer them and they'll soon turn into a love. But I like all exercises and challenges, it's fuel for improvement.
How long did it take you to transform your body? Is it all calisthenics or you've trained with weights?
I started in 2012 so this transformation took about 2 years this is all calisthenics and weighted calisthenics.
What advices would you give to people, who are just starting or even just thinking about starting?
It's a cliche and everyone says this but just never ever give up its so true. Some of the exercise and things I do now I would have never thought I would be able to do and I never would be doing them if I had given up.
Calisthenics can be very frustrating especially at the beginning and its hard if your just starting out. It feels like its impossible but you have to keep on going.
Start with the fundamentals, push ups, dips and pull ups do these everyday to increase your strength and power and just keep building from there.
You have to never give up and keep consistent. But most of all make the decision to get fit and stick to it don't let nothing take you away from fulfilling your decision.
Комментарии
Еще никто не оставил комментарий, будь первым!